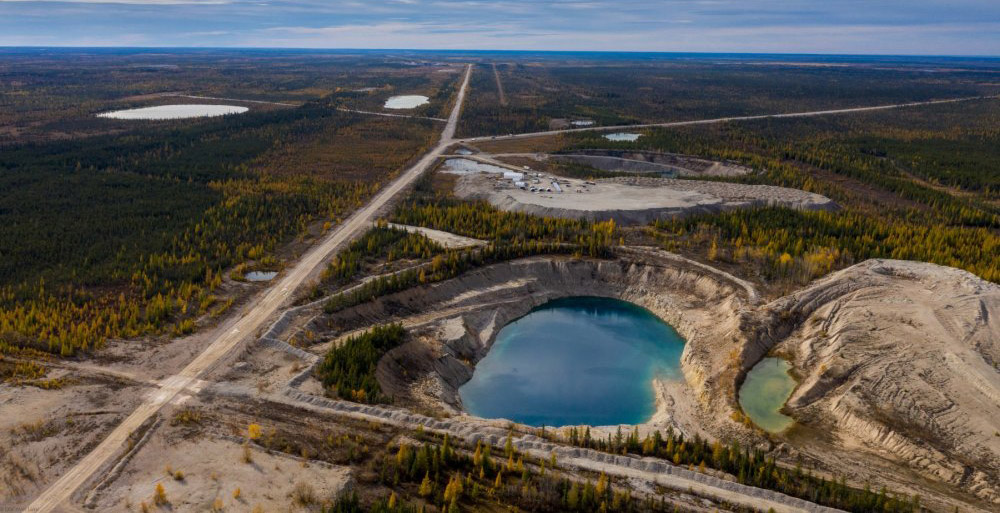 Osisko Metals' Pine Point Project is located on the south shore of Great Slave Lake in Canada's Northwest Territories, between Hay River to the west and Fort Resolution to the east. The project has significant infrastructure: power on site, paved highway access, and 100 kilometres of viable haulage roads.
The Pine Point Project has a high potential for mineral resource expansion.
Zinc is a critical metal and strategic sources with a secure supply chain are rare. Zinc is fundamental to the green economy as galvanization is the key process involved in adding longevity to both infrastructure and construction materials that would otherwise deteriorate and have to be rebuilt/refabricated.
Lead is a metal that quietly supports the green economy according to the World Bank. It is essential to wind generation and the longevity of solar panels. Ultimately, it enhances recovery of critical metals during recycling electronics waste.
Zinc metal is produced from the mineral sphalerite.
Lead metal is produced from the mineral Galena.
The Pine Point Project historically produced among the world's cleanest sphalerite and galena concentrates with very low impurities. This sets the project apart from most current producers. The Preliminary Economic Assessment completed by the Company in 2020 provides solid indication that the extensive shallow mineralization remaining on the property can be produced and a long lasting mine be developed.